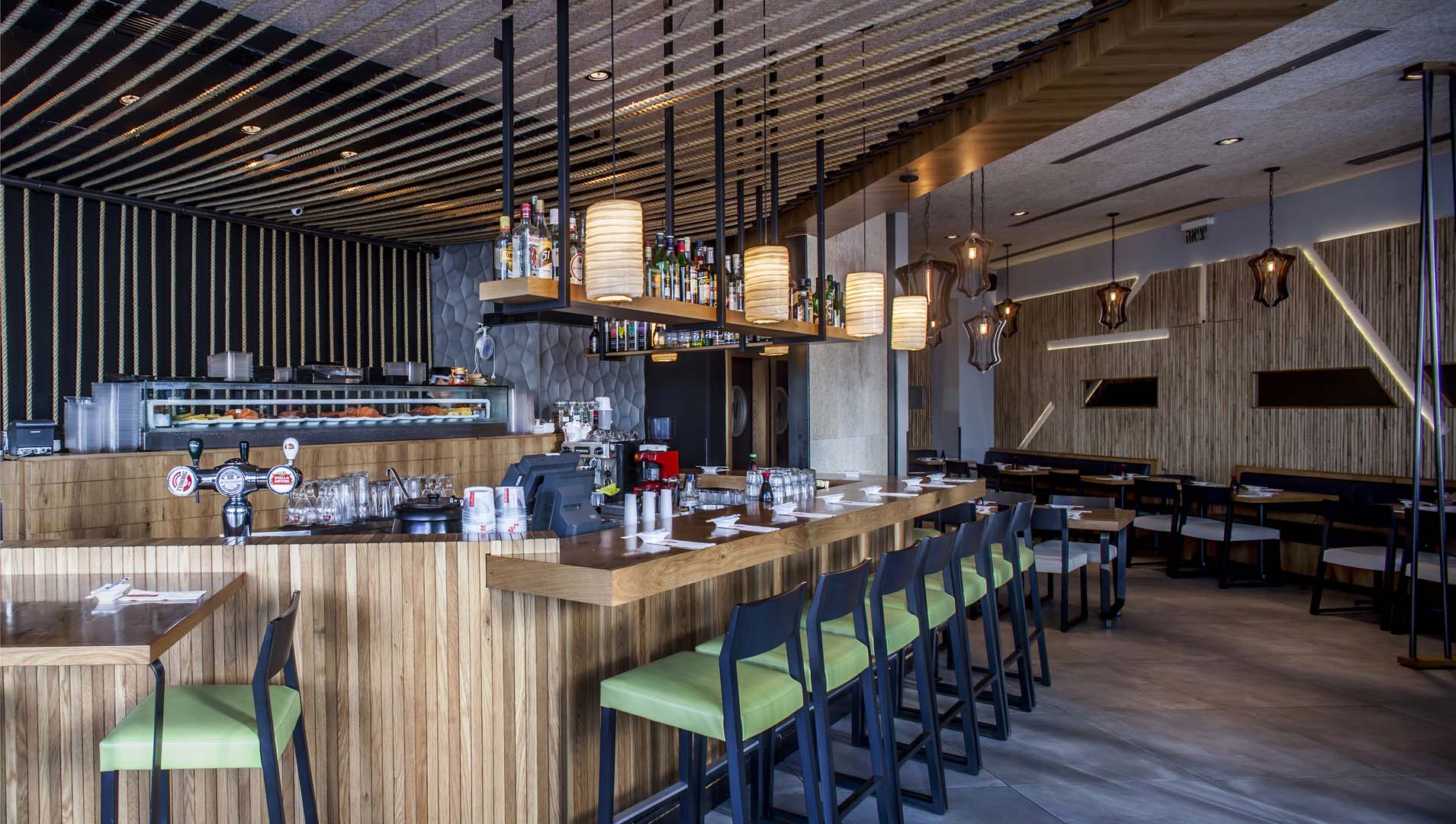 Client:
 Transit
Location
 Rehovot, Israel
Completed:
2014
Area:
230 sq/m
Transit restaurant is located in an office building in the industrial area of Rehovot, Israel.
The materials of the space were carefully chosen, as a gesture to the restrained and minimalistic design culture. Each material separately has a distinct character and nature, yet all combined they create a restrained harmony, that still enables the present of every single material.
A whole seating area in the restaurant was covered with Bamboo. Decorative concrete tiles, specially created for the project, cover another wall. Shipping ropes add a dramatic nature to the bar area and rusted iron lives alongside oak bars.
The design aimed to create general breathing space, openness and bare glances, both inside and out. Yet special intimacy was defined for each table, one that defines the exact position of the table and diners.
All the lighting fixtures were designed and created for the project, and simulate Asian bird cages, that populate light instead of living creatures. Light colored acoustic tiles provide a Noodle-like feeling, pouring from the ceiling and transform into a wall. The concrete tiles create a mesmerizing repetitive beehive pattern – an optical illusion that blurs the distinction between each tile. The floor was chosen to represent the traditional Tatami floor feeling.