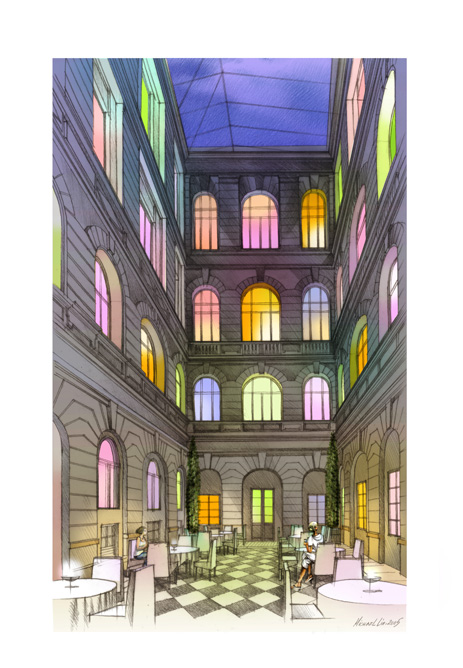 Client:
 Light Hotel
Location
Budapest, Hungary
Competition for hotel in Budapest
Our aim was to redecorate a building of the 19th century, preserving its architectural qualities and beauty, and at the same time give him a 21st century design.
We did this by introducing new technology of lighting, that in one hand strengthen the existing details of the building and at the same time creates an ever changing atmosphere and colors spread along the building walls.
The hotel guest is passively involved in a transformation of the design of the hotel interior lights and shades. A personal identity of each guest is shown as a shadow reflection on the surrounding walls.
The lighting of the public spaces is constantly changes according to the hour and the deferent atmosphere of specific events.
Interior design in collaboration with Kiriaty Architects and Architect Nisan Warshavsky.