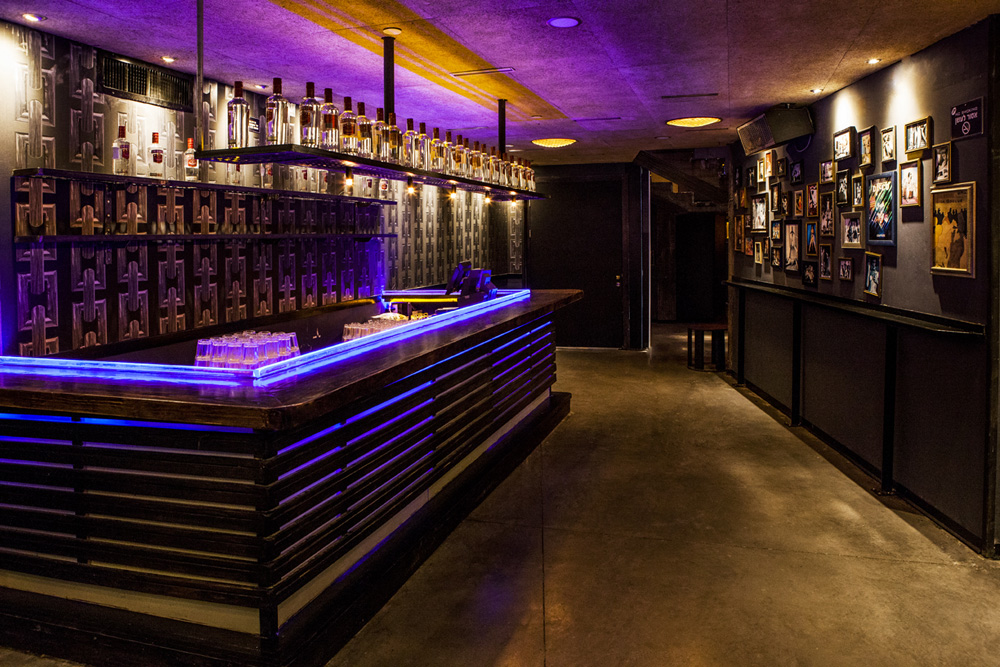 Client:
Forum club
Location
Beer Sheva, Israel
Completed:
2014
Area:
2000 sq/m
Photos:
Guy Franko, Michel Amzaleg
Partners:
Shahar Weiss
After 25 years of running business and becoming the most legendary club in the desert periphery of Israel, the 'Forum' had to relocate to new space and to invent itself from the beginning.
Spread over 2000 sq. /m, the new forum has become the reason for driving 90 minutes from the center of Israel to participate in its parties.
Design guidelines instructed us to create a layout and changing atmosphere so the club could host parties, events, and concerts. As per design concerns, it actually meant that we cannot design the club in totally dark space with only lighting fixtures that will create the atmosphere, but to treat it as an high end design cause some of the events will be very lighted.
In order to create hierarchy spaces we have created tribunes rising from ground floor to 1st floor. Thus tribunes serve both party and concert show.it separates crowds and enables perfect views during thus events, and preform perfectly in case of siting concert.
All railing of tribunes and gallery has led lighting that project thru the glass, creating strong image of layout. A custom made halogen table lamps creates contrast warm lighting. In club area we planted 16 alcohol bars, all lighted in same way as railing. Above each bar hanged an alcohol display made of steel net and metal frame.
Major club walls covered with osb printed panels. Graphics on panels were designed to bring atmosphere of industrial yet warm atmosphere, thus wall were washed with narrow beam spot light, to create dramatic boundaries to club.
600 led tube are hanged from ceiling, each tube has its own IP address, so all ceiling can act as huge screen controlled by light jokey. 5 meter high moving acoustic screen can divide the space into 4 separate small clubs; each can have its own DJ and music.
Except of the main hall, the club has a lot of hidden and more intimate areas, for different kind of hang out. Little love nests, hidden from eyes, is spread all around so lovers can find a quiet corner just to themselves.
---